10 Things to Do This Weekend in Terre Haute!
Moving to a new area can be an equally exciting and scary experience. Depending on where you are moving from, you will have to learn new routes to work, memorize where your favorite items are in the grocery store, as well as find new and exciting things to do in Terre Haute.
We understand these situations! This is why we at Willows Crossing want to help make your transition into our apartments as smooth as possible. We have curated a list of our favorite places to visit, eat and shop so you can get better acclimated to our neighborhood!
Best Places to Visit in Terre Haute
The Swope Art Museum collects, preserves, and celebrates the best in American art with programs and exhibits designed for the people of Terre Haute to enjoy. The collection strives to stimulate, educate, and engage visitors on the history of the Greater Wabash Valley. Throughout the year, Swope Art Museum holds various exhibits, programs and classes so be sure to view their website to find out what new events they're hosting!
25 S 7th Street Terre Haute, IN 47807
(812) 238-1676

Who doesn't love a glass of wine? Or two, or three? At Sycamore Winery, you can visit during the weekdays and weekends to try some of their delicious wine and craft beers. Stop by and try their $7 wine flights or their $8 beer flights, and don't forget to bring friends! Perfect for a fun night out with friends, Sycamore Winery is sure to please.
1320 Durkees Ferry Road West Terre Haute, IN 47885
(812) 281-2187
Bogey's Family Fun Center is the perfect place for your next family outing! This indoor/outdoor entertainment center has countless attractions including bumper cars, arcade games, bungee jumping and more! From birthday parties to weekend nights out, Bogey's is always the perfect place to go! Check out their website for specials to save money without sparing a good time!
3601 Union Road Terre Haute, IN 47802
(812) 232-8700
Located on the East side of Terre Haute is one of the largest parks in the area- Deming Park. Spanning 177 acres of beautiful landscape and scenery, are countless outdoor activities for you and your family to enjoy. Deming Park is home to the Oakley Playground, Clark-Lansdbaum Holly Arboretum, an 18-hole disc golf course, public pool, and a variety of sports facilities including basketball and tennis courts.
500 S Fruitridge Ave Terre Haute, IN 47803
(812) 232-0147
The Vigo County Historical Society's mission is to collect, preserve, and educate the public of Terre Haute on the evolving history and culture of Wabash Valley. At this museum, you can see the various collection of items that will help tell the story of the everyday life of Wabash Valley during that time. Perfect for history buffs and those fascinated with local history, Vigo County Historical is the place for you!
929 Wabash Ave Terre Haute, IN 47807
(812) 235-9717
Best Places to Eat in Terre Haute

Cheddar's Scratch Kitchen may very well be the best restaurant in the Terre Haute area, but don't take our word for it. Take it from the 2,100 Google reviews saying it. Patrons of this establishment can expect good food for a good price, every time. The secret to their delicious food? It's all made from scratch! If you are looking for a meal that tastes just like grandma used to make, this is the place for you!
4424 US-41
Terre Haute, IN 47802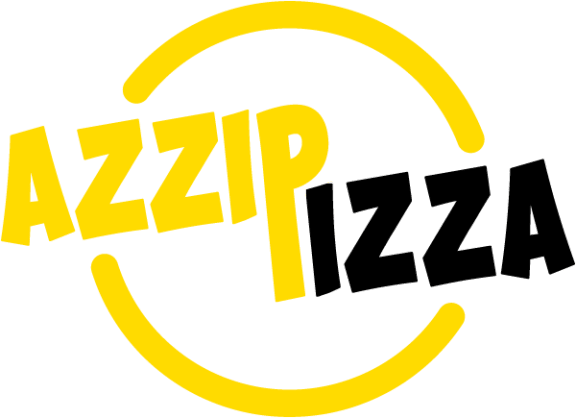 What's better than a personal size pizza? A personal size pizza you got to create yourself, of course! At Azzip Pizza, you get to create something delicious by mixing and matching sauces, proteins, veggies, and then watch as your pizza comes alive in the oven! All of this on top of their made-in-house dough! Spice up your next pizza Friday with your own custom-made pizza.
4432 US-41 #100
Terre Haute, IN 47802

If you're in the mood for good food and good times, without all the gimmicky-fake-smiles atmosphere, Wings Etc. has got you covered. Stop in for a good time, whether with the family or with the gang, to enjoy some quality food, with genuine service, generous portions, and real value!
4680 S US Hwy 41
Terre Haute, IN 47802

Sometimes you're not in the mood to eat a large meal, and that's okay! This is where McAlister's comes in to save the day. Here you can order hand-crafted sandwiches, fresh salads, their famous sweet tea, and more. Perfect for on-the-go meals or for a light snack to hold you over, these sandwiches are delicious and can get the job done.
3830 US-41
Terre Haute, IN 47802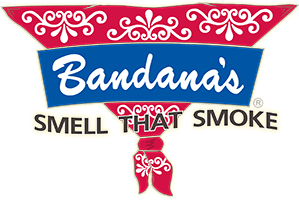 Bandana's is a Southern Style BBQ restaurant that has a special way of cooking their meats – seasoned with a dry rub and cooked sauce less. All of their meats are hand-cut to order straight from the smoker. Park, beef, and ribs are specially prepared over a pit of select hardwoods to create their signature smoked flavor. Their real wood smokers run 24 hours a day, so you can always "smell that smoke" anytime you visit!
3060 US-41
Terre Haute, IN 47802
Schools in Traverse City, MI
Traverse City Area Public Schools
231-933-1700
Testimonials
I have never had the opportunity to review our experience at Willows Crossings, but here I am after living in this place for almost 4 years. From the moment that "Z" (an adorable person in the office) attended us, we have been treated very well, no bad inconvenience and when one arises the maintenance order is taken care of quickly and with an effective solution. The area is super quiet and very cozy. We hope to continue to have a great or better experience throughout our stay.

- Google
They power washed our apartments and it looks great. We love this place. They are always doing something good to make our home a great place to live. We have already signed our contract for another year. Thanks management.

- Google
Very fast at replying and helpful when you need it.

- Google