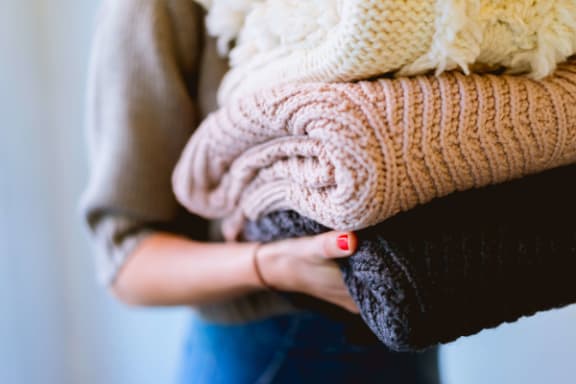 In-Unit Laundry vs. Onsite Laundry Facility: Which Is Better?
37% of people that rent live in apartments in the US. Out of all of those people, each one of them relies on laundry to keep their clothes clean! This is why it's so important to consider laundry access when you're looking for a place to live.
If you're looking at different apartments to move into, you need to consider what type of access they give you for laundry services. Do you have in-unit laundry vs. onsite laundry, or are you going to have to find your own washer-dryer combination to install on a hookup?
Whatever the situation might be, you need to know which option is best for you and your personal lifestyle.
Keep reading to learn more about the differences in the options you have and what to consider for apartment laundry.
What Is In-Unit Laundry?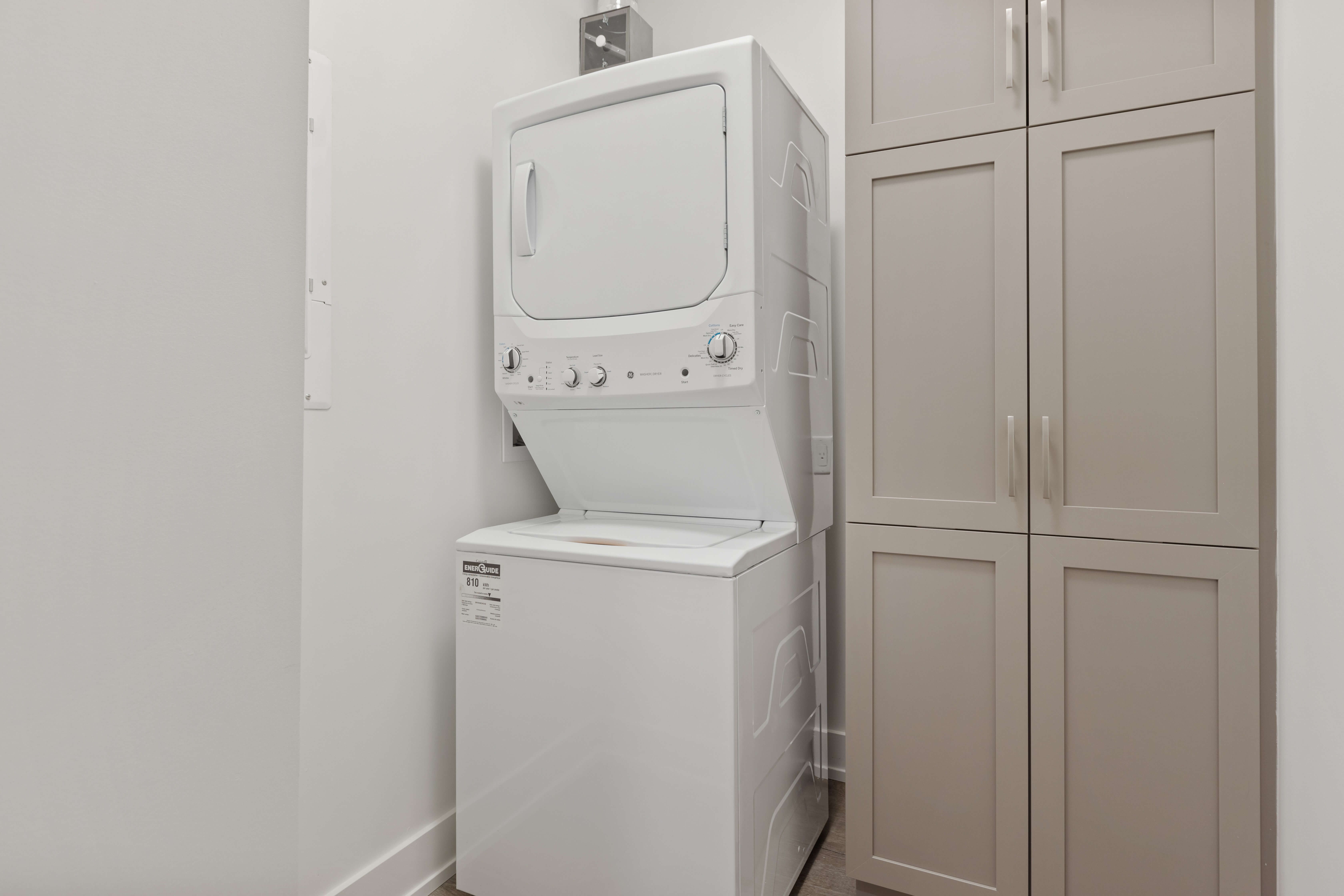 Having an in-unit washer and dryer means that you have the convenience of having laundry facilities in your apartment. These are available just for you to use within your unit instead of other people in the building. You also don't have to worry about finding a washer and dryer to move into the unit because it will already be there once you move in.

When you're living with in-unit laundry, the biggest pro is that you can immediately wash your clothes whenever you'd like. You also won't have a lot of major costs associated with this type of amenity. The cost will be included in your rent automatically.

What Is Onsite Laundry?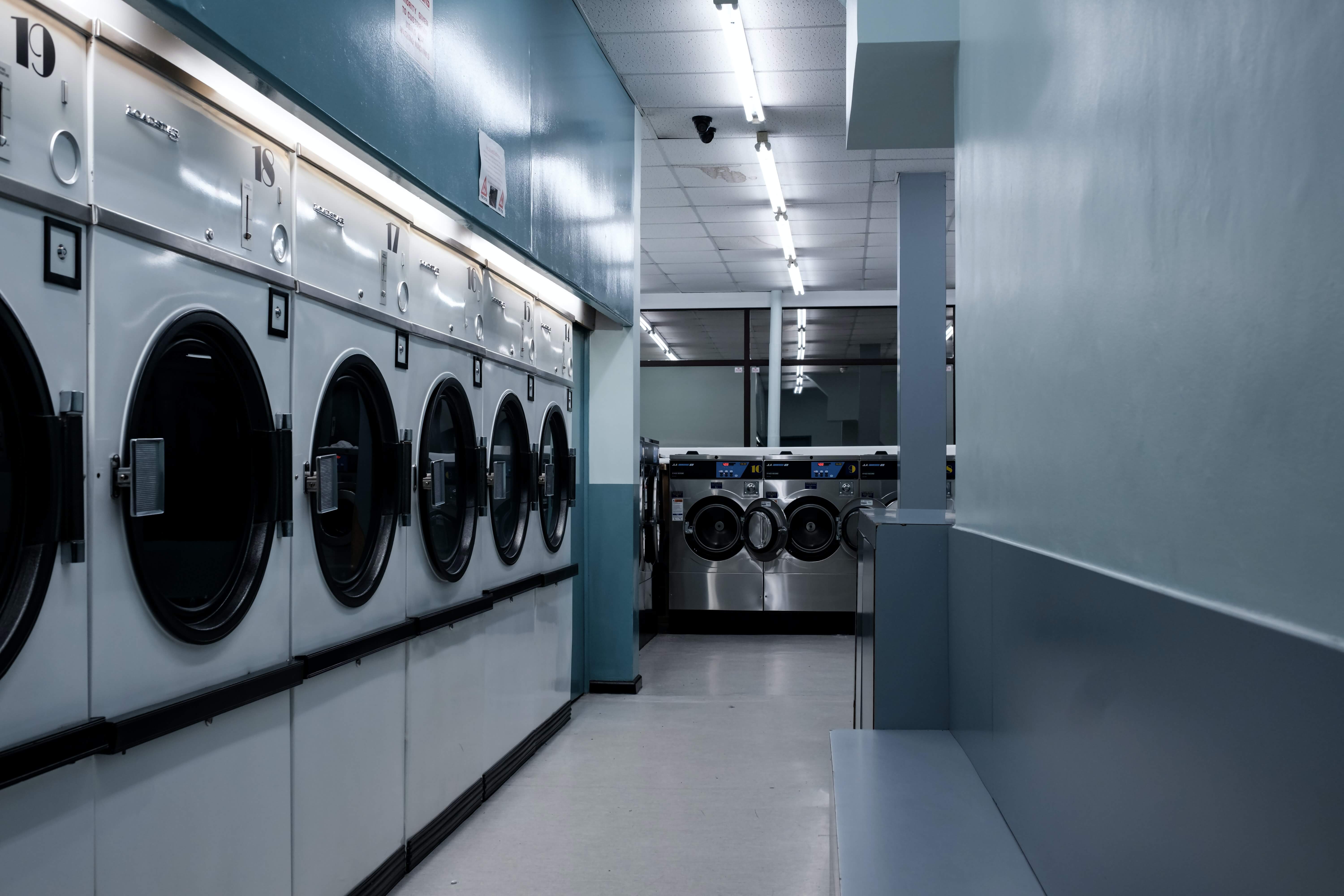 Onsite laundry is another type of convenient laundering option for any renter. You have access to laundry in the building or on the premises of the lot. You don't have to spend any time looking for a laundromat and can instead use the provided facilities basically whenever you need to.

One thing to note is that onsite laundry is usually something you'll have to pay for at each use rather than something included in your rent.

A big benefit, however, is that you don't have to have the associated energy costs attached to your specific unit. You also have all of the conveniences of in-unit laundry but with a small walk to and from the machines as well.

Shared Laundry Room Etiquette Tips
If your apartment building offers onsite laundry, there are some standard rules that people will abide by.

The first thing to remember is that if you're heading to the laundry room to do your laundry, you should sort it, pre-treat stains, and check your pockets before you actually get over there. This way, you won't have to waste time and space in the laundry room doing these tasks and potentially holding someone else up.

You also want to make sure that you're keeping the space clean and tidy. Try to clean up any detergent spills and empty the lint trap whenever necessary instead of leaving them for someone else.

Lastly, always be attentive and make sure that you pay attention to your laundry cycle times to avoid making your neighbors have to wait for you. If you leave your clothes in the washer or dryer for an extended period of time, people may move your clothes out to make room for theirs. We suggest setting a timer on your phone to help remind you and to prevent people from touching your delicates.

Are Washer-Dryer Hookups Just as Good?
When considering in-unit laundry vs. washer-dryer connections, you have to consider the fact that you would have to find the appliances to hook up on your own. In-unit laundry means that those are provided to you already while having the hookup means you'll have to locate a washer and dryer to move in.

It can be a positive thing for some people to have the opportunity to choose their own appliances. You can select the type of style or brand that you like, but you also get to choose how energy-efficient they are.

In some cases, you may be able to rent a washer and dryer instead of purchasing them outright. This is going to save you a significant amount of money, especially since you don't know if your next place will even have the option for another hookup.

If you do end up having to purchase a washer and dryer to hook up in your apartment, you might be able to find some used options. Always check out resale shops or even websites like eBay to see if there are any options available.

Choosing the Best Time for Laundry in an Apartment
There are a lot of factors to consider when you're going to do laundry, especially if you have a busy schedule or a lot of laundry to do at once. Figuring out which time works best for you, but is also respectful to your neighbors, can be tricky.

You also may be concerned about energy usage, which can vary based on the machines used and the time of day.

Laundry facilities in apartments are different between various companies. If you have onsite laundry, you likely will have to follow strict hours for when laundry is "open" or accessible to residents. Feel free to talk with the owners of your complex to make sure that you understand any rules in place for the onsite laundry machines.

If you have an in-unit laundry set up (or your own hookup for laundry in-unit), you can typically do laundry whenever you would like to as long as your machines aren't loud. When your machines are older or are too full, they are more likely to make noise that can be disruptive.

Making the Choice Between In-Unit Laundry vs. Onsite Laundry
These are the main options that you'll have for laundry in an apartment, so you'll need to consider which option is the right one for your lifestyle.

Whether you're looking for something specific already or are open to checking out your options, this is always an important thing to ask about when you're viewing apartments in your area.

If you want to learn about the options you have for in-unit laundry vs. onsite laundry at Willow Crossings Apartments, get in touch with us today by scheduling a tour.
Testimonials
I have never had the opportunity to review our experience at Willows Crossings, but here I am after living in this place for almost 4 years. From the moment that "Z" (an adorable person in the office) attended us, we have been treated very well, no bad inconvenience and when one arises the maintenance order is taken care of quickly and with an effective solution. The area is super quiet and very cozy. We hope to continue to have a great or better experience throughout our stay.

- Google
They power washed our apartments and it looks great. We love this place. They are always doing something good to make our home a great place to live. We have already signed our contract for another year. Thanks management.

- Google
Very fast at replying and helpful when you need it.

- Google