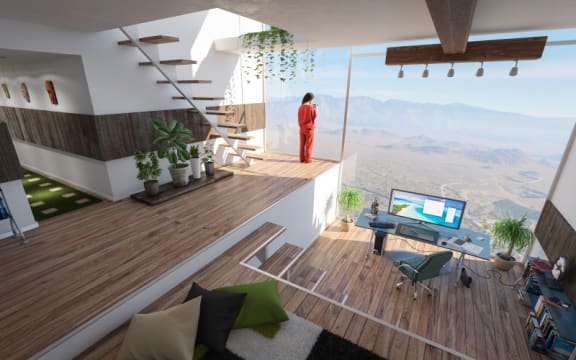 10 Apartment Office Ideas to Consider for Productivity
In 2022, one in six employees capable of working from home will be clocking in to work in their pajamas! The Covid-19 pandemic has reshaped the way that we approach work in America. If you're joining the 59% of Americans who work outside of an office building, you'll need to curate a space where you can focus and get things done.
If you live in an apartment building, creating an apartment office space can be like playing Tetris on hard mode! How can you balance comfort and productivity in your compact home? With our apartment office ideas, you can design a home workspace that gets the job done so you can, too.
At Willow Crossings Apartments in Terre Haute, Indiana, We've compiled ten of the best home office ideas for small apartments into one convenient list. You can use these ideas to create a functional mini-office right in your unit.
Ready to make the most of your small space? Read on to get to work!
1. Rise, Shine, and Get To Work
Even solo employees working from one-bedroom apartments can create a home office in their small apartment. Consider building your workspace in your bedroom area. Choose a desk that can easily double as a vanity so it can do double duty rather than take up space.
A bedroom office is a good compromise if you're seeking privacy. You'll always have a quiet place to go if you need to Zoom or take a work call. If you have guests over, you can entertain them without worrying about your workspace or technology.
With a bedroom office, you can just shut the door!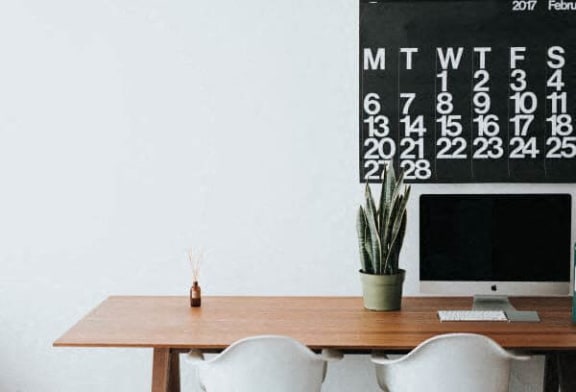 2. Go Vertical
If you don't have much floor space, your apartment walls are your friends. Make use of your vertical surfaces to leave your desk and countertops clear. A tall, ladder-style shelf can store all of your work-related clutter so that furniture can do double-duty when necessary.
Rather than a pile of papers, make use of a wall-mounted corkboard or french message board to hold documents of interest.
Some of our favorite home office lighting is wall or ceiling-mounted. A pendant light takes up almost no space at all.
3. Embrace Nooks and Crannies
Some apartments come with a space that would make an excellent breakfast nook. Why not repurpose a cranny or corner as a tucked-away workspace instead?
Utilizing odd spaces is a great way to reclaim a nook beneath a staircase. You might even remove the door from an underutilized closet and provide yourself with a discrete workspace that's distraction-free!
You can add some extra privacy with a simple folding screen or curtain.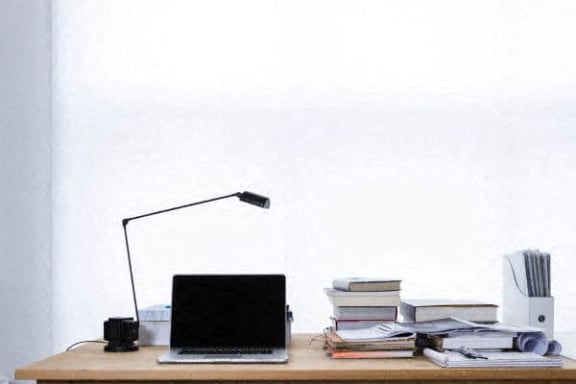 4. Reclaim the Mudroom
How much time do you actually spend in your entryway, vestibule, or mudroom? Every bit of space matters when you're dreaming up new home office in apartment ideas! These underutilized spaces are out of the way and often have access to natural light.
Include a floor rug and a few funky art prints to turn a transitory space into the most productive area in your home!
5. Try a Hallway Makeover
With a narrow desk, even a hallway can become a home office! Using the space between rooms is a great way to claim privacy in an open-concept unit. You'll always have a neat, solid background perfect for Zoom or other video conference apps.
Choose tall, narrow furniture that won't block your hallway. For seating, choose a stool or pouf that slides neatly under the desk when it's not in use.
6. Make Use of Shared Spaces
While some workers need quiet to get the job done, others thrive with some ambient noise. If you work from home with a roommate or spouse, turn your living area into productivity-central. Create small, individual workstations on cafe tables that you can also use for dining or relaxing at the end of the day.
You will each have a private place to work, but you won't feel isolated. If necessary, choose foldable TV tables that you can tuck away when the job is complete.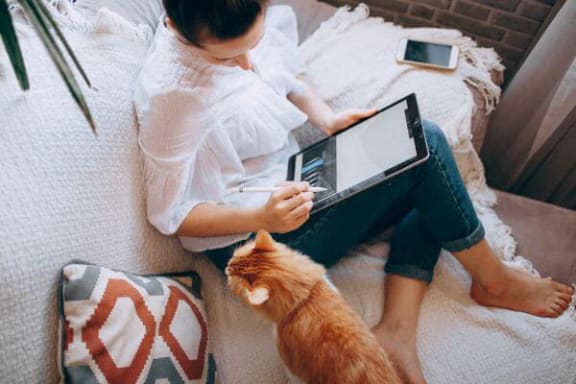 7. Put the Office on Wheels
If you work on a laptop or tablet, you don't need much space to get to work. Instead of an office, keep your supplies and documents on a rolling cart that you can store in a closet or corner after work hours. It provides flexibility, so you'll have everything you need close at hand, even if you're working on the couch or from bed!
8. Park Yourself on a Partition
In an open floorplan apartment, you might use furniture to create designed areas or zones within a large room. A shelf that functions as a partition can also become a work surface. Store all your supplies and materials on the shelf and keep the top clear for your computer or other technology.
Choose a sleek stool so you'll always have somewhere to perch. You can hide your work gear with a curtain made from designer fabric that matches the room's overall aesthetic.
9. Make Your Money Where Your Mouth Is
The best small apartment office features plenty of room to spread out. If you're often juggling piles of paperwork, your dining table can double as your work surface. Keep your office supplies and a powerstrip in a portable caddy, then tuck your work supplies away when it's time to tuck into a meal!
10. Don't Sleep on Outside Spaces
Do you have a porch or patio space attached to your apartment? Create a small outdoor workspace with a simple, all-weather table and chair. It's the perfect way to get out of your cramped apartment when the weather is nice!
The views and fair weather will keep you feeling productive and inspired! If you need something, you'll be steps away from your apartment and the amenities of home.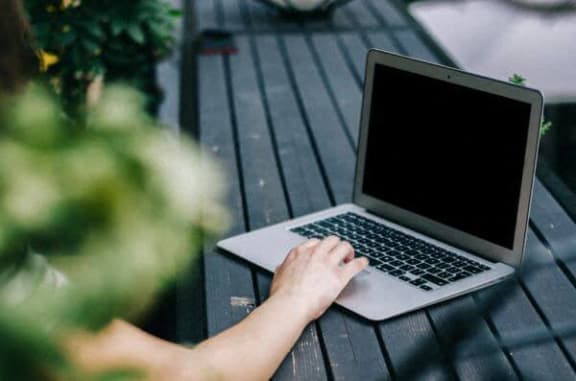 Twenty-First Century Apartment Office Ideas
The world's workers have decided you don't need a physical building to do your best work anymore! If you're transitioning to remote employment, you deserve the home workspace of your dreams. Our apartment office ideas can help you stay productive, even in tiny quarters!
The best home offices begin in the most comfortable apartment buildings. At Willow Crossings, you'll work in comfort, with a fitness center, stocked pond, fitness center, and swimming pool on-site. Schedule a tour today so you can begin working in luxury right from home.
Testimonials
I have never had the opportunity to review our experience at Willows Crossings, but here I am after living in this place for almost 4 years. From the moment that "Z" (an adorable person in the office) attended us, we have been treated very well, no bad inconvenience and when one arises the maintenance order is taken care of quickly and with an effective solution. The area is super quiet and very cozy. We hope to continue to have a great or better experience throughout our stay.

- Google
They power washed our apartments and it looks great. We love this place. They are always doing something good to make our home a great place to live. We have already signed our contract for another year. Thanks management.

- Google
Very fast at replying and helpful when you need it.

- Google